SET SEG Foundation
Mission
To enable students to pursue enrichment opportunities that advance learning, leadership, and civic responsibility by providing services, scholarships, grants and other forms of financial support directly to Michigan public schools and students.
What we do
Through the generosity of our donors, who believe that an investment in education is a progression toward a better future, we have contributed more than a quarter of a million dollars to support the Michigan Association of School Boards' Education Excellence Awards.  These awards recognize districts for their innovative and effective educational programs and provide grants to the winning programs.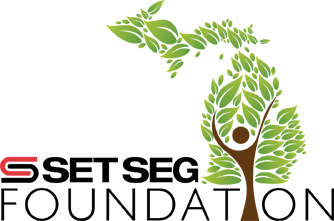 The Foundation also provides scholarships to the Michigan Associations of Student Councils and Honor Societies Summer Leadership Camp to help students further develop their leadership skills and engage with other student leaders during hands on activities and interactive lessons.  To date, the Foundation has provided $143,150 in scholarships to Michigan public school students.
The SET SEG Foundation is recognized by the State and Federal governments as a philanthropic, nonprofit organization. Contributions to the Foundation may be eligible for tax deduction, depending upon the donor's tax status.