History & Governance
The SET SEG Foundation was established as a 501(c)3 non-profit organization in 2005. It was created to enable students to pursue enrichment opportunities that advance learning, leadership, and civic responsibility by providing services, scholarships, grants and other forms of financial support directly to Michigan public schools. With the support of many generous donors, the Foundation has worked to achieve this mission. The SET SEG Foundation has been able to give back to Michigan public schools and has helped build brighter futures for thousands of students.
Board Members

Chairman
Jan Amsterburg
Interim Superintendent, Byron Area Schools

Secretary/Treasurer
Don Wotruba
Executive Director, Michigan Association of School Boards

Trustee
Timothy J. Averill
Executive Director, SET SEG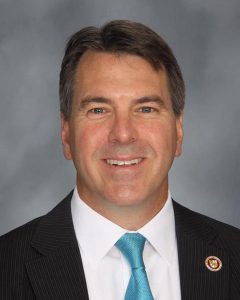 Trustee
Dr. Jeffrey Collier
Superintendent, Saginaw ISD

Trustee
Stephen Hitchcock
Attorney, Giamarco, Mullins and Horton, P.C.

Trustee
Chuck Miller
Community At Large

Trustee
Stephen H. Schott
Principal and Director, CAPTRUST Advisors, LLC

Trustee
Jeff Wright
Superintendent, Newaygo Public Schools

Trustee
Wendy Zdeb
Executive Director, Michigan Association of Secondary School Principals

Executive Director
Molly Mellema
Chief Marketing and Communications Officer, SET SEG
Changing Lives.
Building Futures.