Would You Pass the Test? 5 Ways to Identify a Phishing Email

According to an FBI report conducted in December of 2020, cyberattacks and ransomware targeting schools hit record highs last year, with K-12 schools at the top of the targeted list. Schools are a prime target for hackers. Unsecured remote learning tools, weak cyber security systems, and a lack of cyber security training for staff have exposed vulnerabilities in the public school system. Unfortunately, cyber criminals have capitalized on these weaknesses and continue to attack schools with increasingly sophisticated scams.
Phishing scams — fraudulent emails claiming to be from reputable companies in order to persuade individuals to reveal personal information, or click links to grant access to private systems — have been the most common method attackers have used over the past few months to infiltrate schools.
Because you and your staff are the key to preventing a cyberattack within your organization, it's important to question the legitimacy of every email you receive.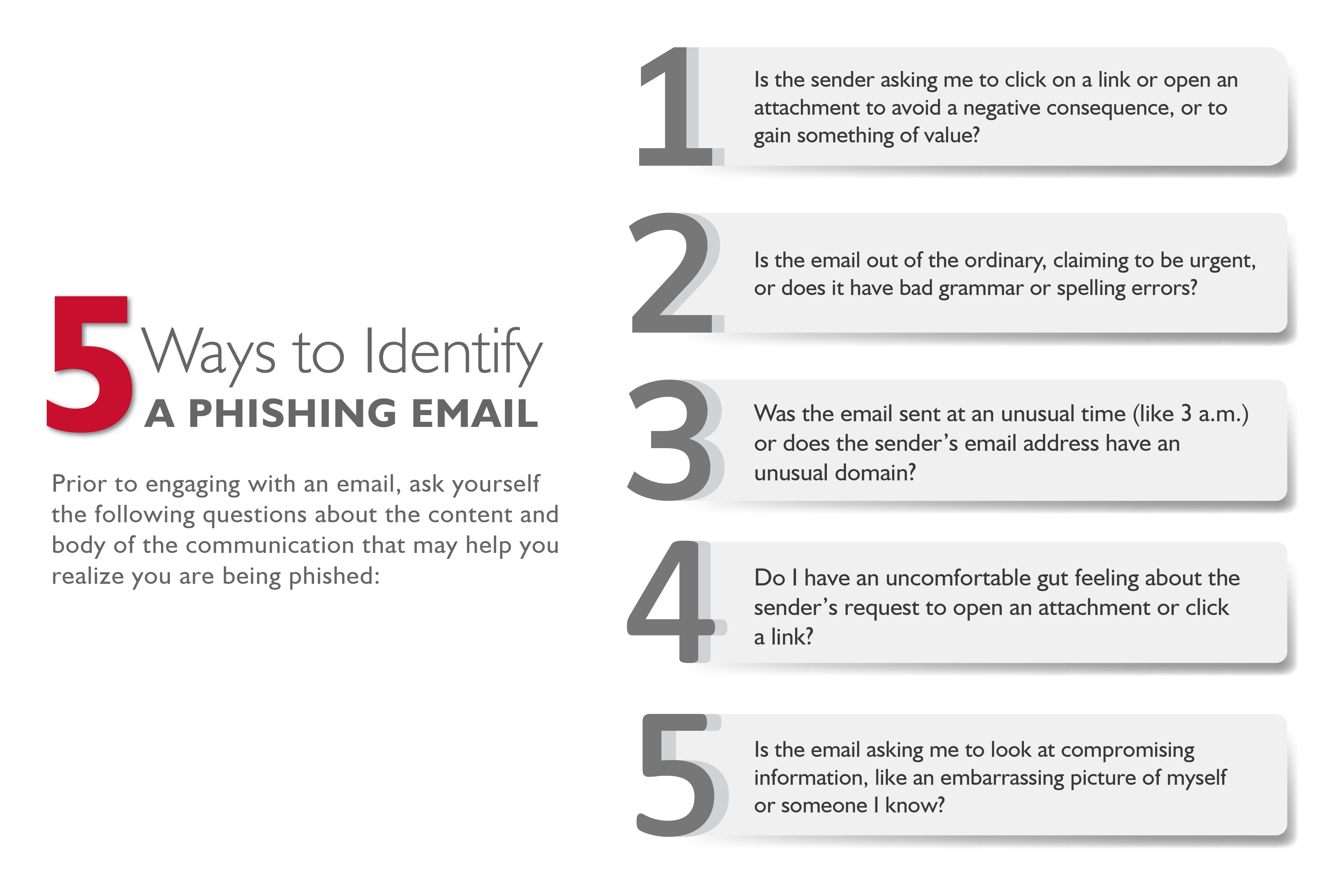 If you notice anything about the email that alarms you, do NOT click links, open attachments, or reply. Remember, you are the last line of defense to prevent cybercriminals from succeeding.
Spread the word!
Click here for a simple demonstration of how to spot red flags in an email. Use this resource to train your staff and students to be aware and block malicious scammers!
Sign Up for Security Awareness Training:
SET SEG members have access to an exclusive discount on the world's largest security awareness training and simulated phishing platform. For more information, click here.