2022 MASC/MAHS Summer Leadership Camp

In July, young leaders flocked to Albion, Michigan to attend the Michigan Associations of Student Councils and Honors Societies (MASC/MAHS) Summer Leadership Camp. Packed with excitement, anticipation, and the hunger to learn, students ranging from grades 9–12 began their week-long journey to becoming impactful leaders at their schools and communities.
The Camp Experience
Students enter camp at one of four levels based on prior Camp attendance. They are then grouped into Leadership Councils, assigned a color, and begin building relationships with their team members from the ground up – completing all activities together under guidance from two staff members per council.
With chants, songs, and cheers echoing throughout Albion College's campus, the camp atmosphere is electric. All students participate in introspective activities that foster collaboration, education, and development of core skills to enhance their leadership abilities.
Students enter Camp as strangers but leave with lifelong friends and the skills to enrich and serve their communities.
Leaving a Lasting Impact
At week's end, campers hate to leave this life-changing experience, but their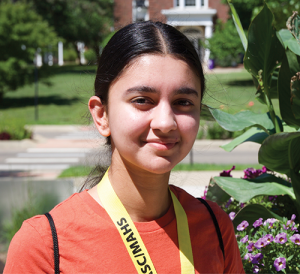 passion and dedication continues on as they take these lessons back to their schools. In fact, students often find themselves at camp because a friend, young leader, or sibling has attended before them, and with rave reviews, new students are drawn in.
Level One attendee Manmeet Vij recalls how she found herself interested in camp from a fellow student leader, "My student council president was so enthusiastic about camp and how life-changing it is, how fun activities are, and how you meet so many amazing people throughout the week."
This new set of campers share the same sentiments of those who have gone before them and can't wait to go home and share their experiences. Some campers are even plotting their return before camp ends, as is the case with Level One camper Olivia Seeburger. "I'm definitely coming back because I love it here. The activities are fun, the people make a huge impact, and the whole experience is amazing."
The SET SEG Foundation recognizes the impact and value that this leadership camp has on students and their communities. For more than 15 years, the Foundation has invested in that success by providing more than $26,000 annually in scholarship dollars. Many of the applicants do not have the financial support necessary to attend this exceptional opportunity.