#SETSEGStaff – Tim Averill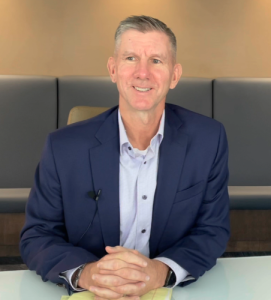 From employee to leader, Executive Director Timothy J. Averill has served SET SEG for over half of the organization's 50 years in operation. He started his tenure at SET SEG in 1995 as a controller in finance and then, in 2002, was promoted to his first leadership role: the director of finance and corporate operations.
Four years later, Tim accepted the position of chief operating officer and was promoted to his current position in 2015 where he is responsible for overseeing daily operations, providing strategic guidance, and planning the investment approach for the organization.
Bolstered by his years of experience at multiple levels, Tim's leadership helped SET SEG continuously offer Michigan Public Schools the highest level of service, even in the face of the significant challenges educators across the country have encountered in the last few years.
"In these challenging times our team at SET SEG is here to continue supporting Michigan public schools," Tim said. "As we've been there in the past 50 years, we're committed and dedicated to continue listening to the leaders in public education and finding ways we can support you, our members."
Prior to joining SET SEG, Tim worked as a CPA for Plante & Moran, LLC working with self-insured funds and non-profit organizations. Tim graduated from Central Michigan University with a degree in Business Administration and gained his certified public accountant certification in 1993. He is a member of both the Michigan Association of Certified Public Accounts and the Association of Governmental Risk Pools, the country's foremost authority for public entity risk pooling.