#SETSEGStaff – Patty Woods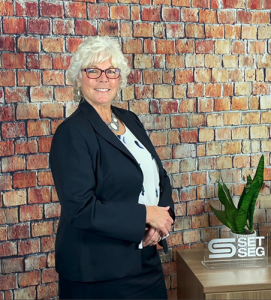 A fixture of SET SEG's support staff, Patty Woods regularly spends time communicating with business office personnel in many of our member districts. As the ACA Tracking and Reporting Lead, Patty helps public school districts across Michigan stay compliant with Affordable Care Act reporting requirements.
Patty first started at SET SEG in 2013 as an Employee Benefits Enrollment Specialist. Exceling at engaging with members, she was promoted to her current position in 2015, leading SET SEG's efforts to assist members with the ACA reporting process.
Prior to SET SEG, Patty held a number of positions across the organizational spectrum for 25 years, gaining expertise in human resources, employee benefits, payroll, and recruiting. Her success at her current position is clearly related to her wealth of experience working with people.
When Patty isn't helping SET SEG member districts with their ACA needs, she's off boating or spending time with her five-year-old granddaughter. She also enjoys hunting for rare finds at garage sales and flea markets.
At SET SEG, we're committed to providing our members with the highest level of service. It's employees like Patty, consistently guiding members to success on a daily basis, who make that possible.