#SETSEGStaff – Jeff Crouse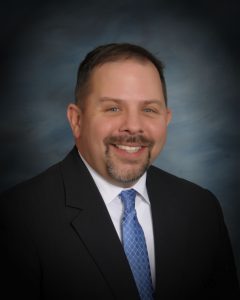 We're excited to add former Charlevoix-Emmet ISD Superintendent Jeff Crouse to the SET SEG team! After retiring from his storied career in education, he has recently joined SET SEG as a Sales and Product Development Specialist. Jeff will be assisting in the development of SET SEG's many offerings, as well as providing additional support to the districts in his region.
While Jeff is new to the SET SEG Sales Team, he's anything but a stranger to the organization. Jeff was the president of the SET Board of Trustees and, like many other superintendents of Michigan public schools, has worked closely alongside SET SEG for years.
Prior to SET SEG, Jeff has been in an education setting for many years, most recently as the superintendent of Charlevoix-Emmet ISD, but also as the CFO for both that district and Reed City. Jeff originally started out in finance, working in banking for years, but as the industry started to change, he was drawn back to a very familiar place: "Schools are kind of our family business – my dad, uncle, and grandpa were all superintendents and my other grandpa was a school master; it runs in the blood," said Jeff. Even his sister recently signed on as the superintendent for Reese Public Schools, keeping the family business alive.
With a generational history in education, transitioning to a role at SET SEG when it became time to retire as superintendent made perfect sense. "I've always been interested in helping out schools no matter who they are – that's kind of the mindset of being at an ISD," explains Jeff. "You're out there to help the 11 or 12 districts you're serving and be a supporting partner and I think this is an extension of that kind of role."
In addition to his many responsibilities supporting member districts at SET SEG, Jeff enjoys the outdoors, regularly playing golf and spending time boating. With three children, all of whom participate in sports, he also finds himself steeped in the school sports world, helping coach and acting as President of his local little league.
Those of us at SET SEG recognize that the only way to offer best-in-class service is to hire employees that truly understand the state of public education in Michigan. Jeff joins a significant number of former superintendents and Michigan public school personnel who have chosen to support member districts with a career at SET SEG. We are proud to offer our members support from knowledgeable representatives like Jeff and are excited to add him to the team.