Meet SET SEG's Interns
SET SEG is proud to present the five young professionals who joined departments across the company this summer to learn, share, and develop relevant professional skills, through an intensive internship program.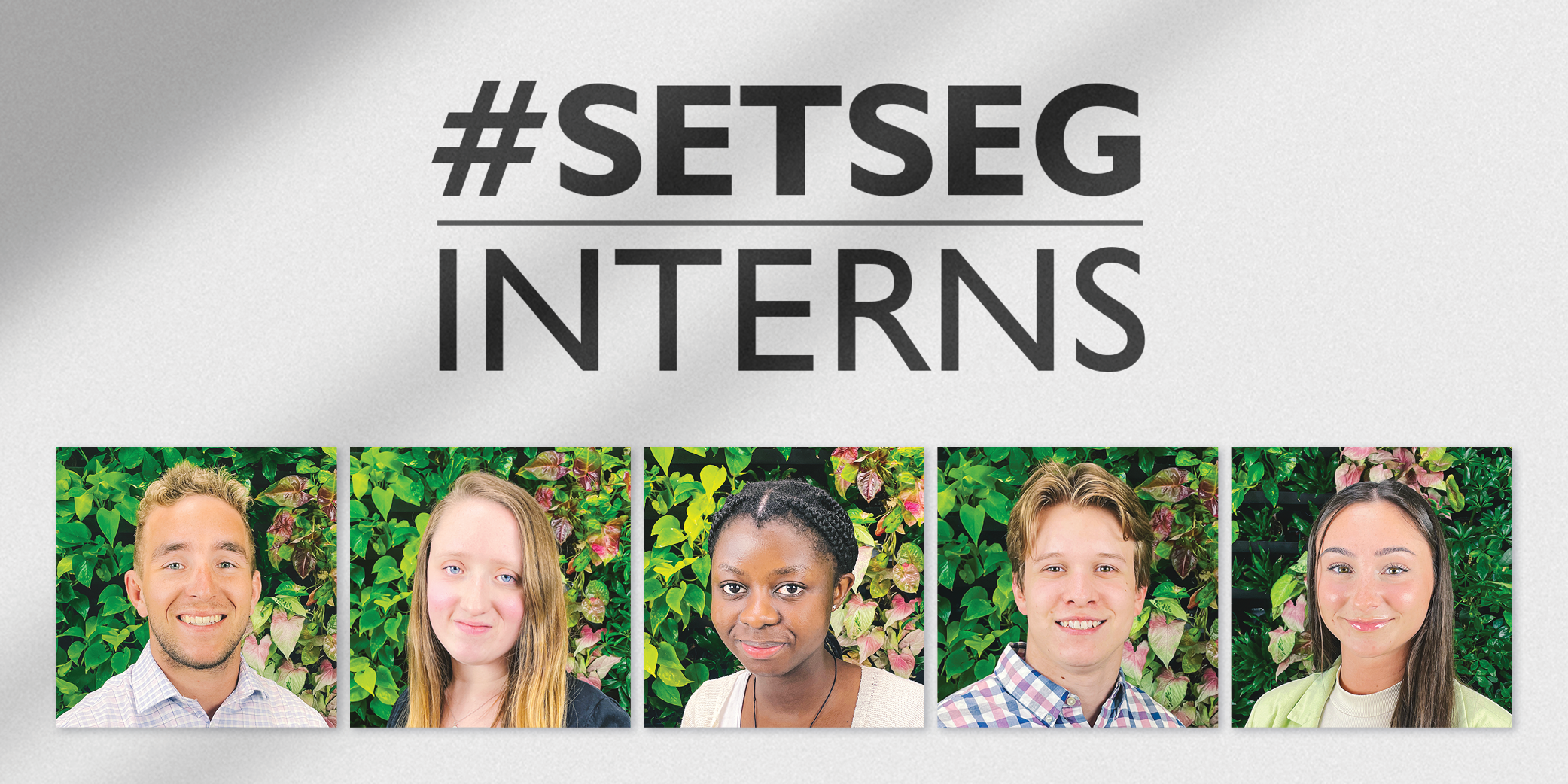 Meet the Team
Devin Miller, PC/WC Intern
The property/casualty and workers compensation (PC/WC) department gained Devin Miller, a 2022 graduate from Heidelberg University. Devin studied business administration with a concentration in finance and minored in economics and communications. He plans to graduate with his master's in business administration in 2023. Miller worked alongside the PC/WC department processing claims, presenting new business proposals, and completing analysis of claims and other processes.
Jayna Bennett, Graphic Design Intern
Jayna Bennett has a graphic communications degree from Lansing Community College and works as a member of SET SEG's Sales and Marketing Department. With an eye for design and aesthetics, Bennett uses her skills in a variety of projects, developing graphics for digital media — including social media, video, and web — as well as print publications and promotional materials.
Kezia Najjuuko, Data Analysis & IT Intern
Kezia Najjuuko is a statistics major and math minor, entering her final year of study at Eastern Michigan University. During her time at SET SEG, Kezia worked with the IT department on daily tasks, such as managing hardware, setting up new hires, installing software, and solving problems submitted to the IT HelpDesk. Her primary responsibilities included collaborating with team members to collect and analyze data while managing a variety of projects for the department surrounding data visualization.
Sam Konisberg, Sales Intern
Sam Konisberg is entering his final semester at Northern Michigan University studying business management. He joined the sales team this summer, specifically supporting the Sales and Marketing's Employee Benefits team. Konisberg worked alongside our Sales and Development Specialists to verify and audit quotes, research new vendors, and assist the department with tasks and projects that increased efficiencies.
Samantha Burnham, Executive Intern
Samantha Burnham is a 2022 Michigan State University graduate with a Bachelor's Degree in Advertising Management. Burnham supports the executive team, particularly working closely with SET SEG Executive Director Tim Averill. She assist with daily tasks, schedule management, helping with various projects given by the executive team, and observing departments to learn more about the school insurance industry to identify needs.
Interns Making an Impact
Each summer the interns collaborate on a project that will benefit SET SEG and grant them real-world professional experience for their future careers. This year the project focused on identifying opportunities to cross-sell the three lines of business — employee benefits, workers' compensation, and property/casualty. The students worked together to study the current book of business, determine how to track and store information for future use, and develop recommendations based on the likelihood of gaining business and its financial impact. This project concluded with a formal presentation to the executive team sharing their work and recommendations.
All five interns have grown immensely in their professional skills and showed exemplary dedication and hard work. We appreciate all the work they have done for us this summer, the projects completed, and their willingness to jump in and learn as much as possible.
We are so grateful to have this wonderful group of young professionals and are excited to see what they achieve in the future!