Know Your School's Roof – It Matters

What type of roof system does your school district have? When do your roof warranties expire? When was the last time someone walked on and inspected your school's roof?
If you don't have the answers to the questions above, then let us help you.
For Michigan public schools, the weather can wreak havoc on facilities. Whether you're located in the Upper Peninsula experiencing heavy amounts of snow and ice, or near the lakeshore getting wind and hail, threats to a school's roof are frequent and can result in costly claims.
But with limited personnel and high turnover, SET SEG understands the challenges many of our members are facing when prioritizing a comprehensive maintenance program.
Marquette-Alger RESA: A District's Perspective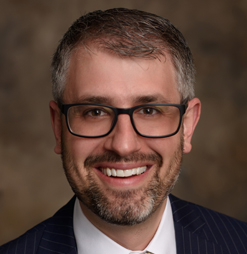 Chief Financial Officer at Marquette-Alger RESA, Anthony Bertucci, has more than 15 years of experience working in public school facilities. After recently completing a roof replacement at his district, Bertucci shares his perspective on the challenges and solutions that come with roof maintenance at a Michigan public school.
Q: For a school district, what are the challenges that you've encountered regarding roof maintenance?
A: Most often the biggest challenge is personnel, feeling like you don't have the staff and the capacity to maintain all facilities in the district. But roof maintenance is critical – you have to make the time.
Q: What are some of the processes you and your facility team have put in place?
A: You have to get up there regularly and walk the roof. We've established a schedule, clearing drains at least twice a year and checking all roofs after high winds or any other major weather event. Regular walkthroughs are the best way to identify issues before they become a major problem.
Q: For school employees who don't have experience maintaining roofs, where do you recommend they start?
A: Make the time to do the preventive maintenance walkthrough – and pay attention to those roof drains. Understand the building structure and figure out what type of roof you have. You need to get someone with decision-making authority up on the roof to understand the conditions, then lean on SET SEG's resources if you need additional support.
Make Roof Inspections a Priority – Contact SET SEG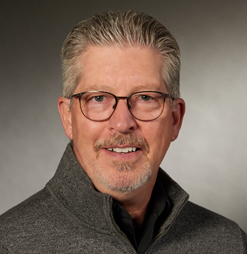 SET SEG Loss Control Representative Skip Barclay is a HAAG-certified commercial roof inspector, performing building hazard assessments and reviewing claims for members across the state. After touring the Upper Peninsula's school roofs with additional plans to explore the rest of the state, Barclay has seen it all.
Q: What is it about roofs that pose such a challenge?
A: Roof systems can be complex, and if you don't have a record of the type of roof system you have, when the warranties are up, and an inspection and maintenance checklist, then it's a real challenge for school staff to maintain safe and secure roofs.
Q: How does a school district get started in understanding its roof system and what it takes to maintain it?
A: Have an inspection schedule, review manufacturer/contractor's information warranties, familiarize staff with how the roof is constructed, and be able to identify defects. Potential problems aren't always noticeable, knowledge of your roof system enhances the chances of finding and preventing potential problems.
Are your drains blocked?
Do you have pools of standing water?
Are there any sections of the roof membrane loose or flapping in the wind?
If you find any of these issues, repairs may fall under existing warranties. If not, call your SET SEG Loss Control Representative immediately before greater damages occur.
Q: Why call SET SEG?
A: We're here to help and this is what I do. As a member of the Property/Casualty Pool, we can help you identify and develop a strategy to address your biggest roof challenges. We can help you establish a maintenance schedule that fits your facility's staff and their capacity. We are committed to providing the resources and support a district needs to prevent these major claims from occurring.