2021 Healthcare Outlook: Costs, Trends, & New Approaches

It's no surprise that the pandemic made a tremendous impact on healthcare. From cost to accessibility to benefit plan design, all aspects of the model are being reevaluated and analyzed in a new light. By reviewing how businesses and organizations across the nation are adapting their healthcare plans to address new challenges, we have a better understanding of what's to come in 2021.
Healthcare Costs Remain Unpredictable
Despite reduced healthcare activity during 2020 as COVID-19 delayed both preventive and elective care for the majority of plan participants, according to the 2021 Large Employers' Health Care Strategy and Plan Design Survey conducted by the Business Group on Health, premiums and out-of-pocket spending are expected to increase by roughly 5.3% in 2021.
Other recent studies suggest that medical cost increases would fall in the 4% to 10% range. As so many unknowns remain, it's difficult to advise whether our members should anticipate a surge in care being delivered next year as the pandemic wanes (and assume an even larger increase in costs), or if they'll see a continued reluctance among their employees to seek care into 2021.
With the reduction in elective surgeries and routine care, organizations with self-funded (or self-insured) health plans have generally realized some savings from decreased claims. In comparison, many fully-insured carriers have provided premium relief/refunds to groups on fully-insured health plans. While the savings have certainly helped, groups should be anticipating an increase in premiums and claims cost if/when the COVID-19 pandemic ends.
Have you received a full market analysis?
While there is no one-size-fits-all approach to health insurance, we believe many of our members would benefit from pursuing a full market analysis (both with fully insured and self-funded options) to determine if savings are available. Contact your Employee Benefits Account Executive for more information on how our experts can evaluate whether this is a viable, smart approach to managing costs within your organization.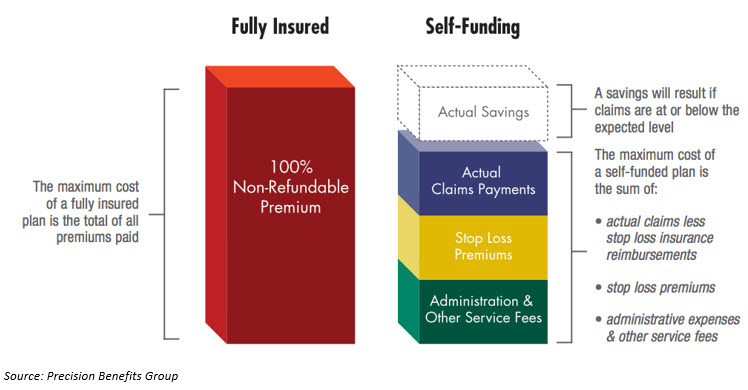 The Rise of Virtual Care
As businesses and organizations quickly adapted to deliver no-contact services, healthcare institutions also simultaneously shifted to provide ways to virtually administer care and treatment to patients. Telehealth services, previously low-utilized methods of accessing healthcare, were widely embraced by patients as a way to safely see a doctor in 2020. Trends indicate that telemedicine will continue to grow as a welcomed alternative to traditional office visits.
Virtual care for musculoskeletal issues, such as physical therapy for back and joint pain, shows the greatest potential for growth and cost savings. In 2019 and 2020, musculoskeletal issues — such as knee, hip, and back pain severe enough to warrant surgery — was ranked the top condition impacting healthcare costs.
According to a recent study on virtual physical therapy services, patients rated their satisfaction 91.2% and $1,000 was the minimum cost reduction when post-surgery tele-rehabilitation was used.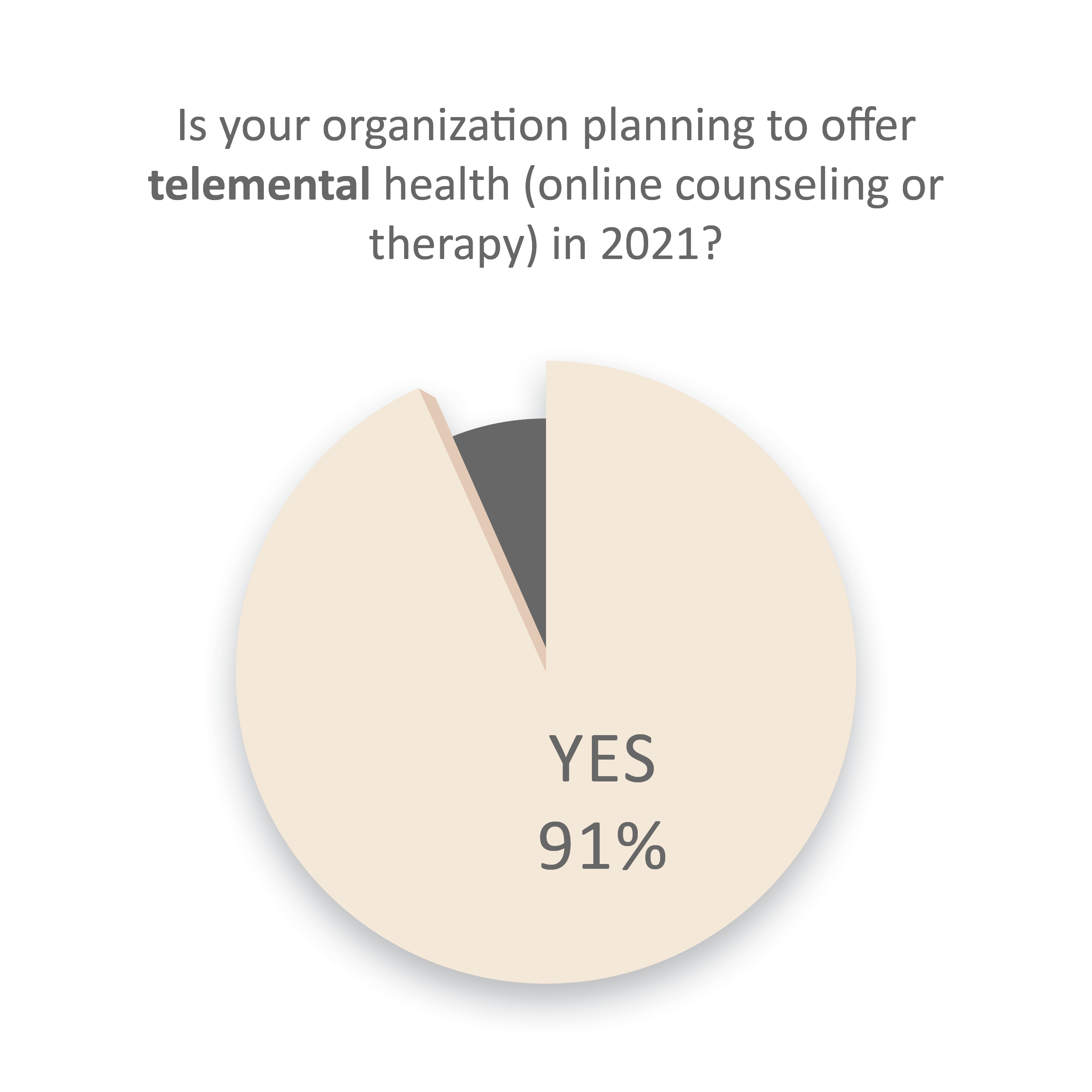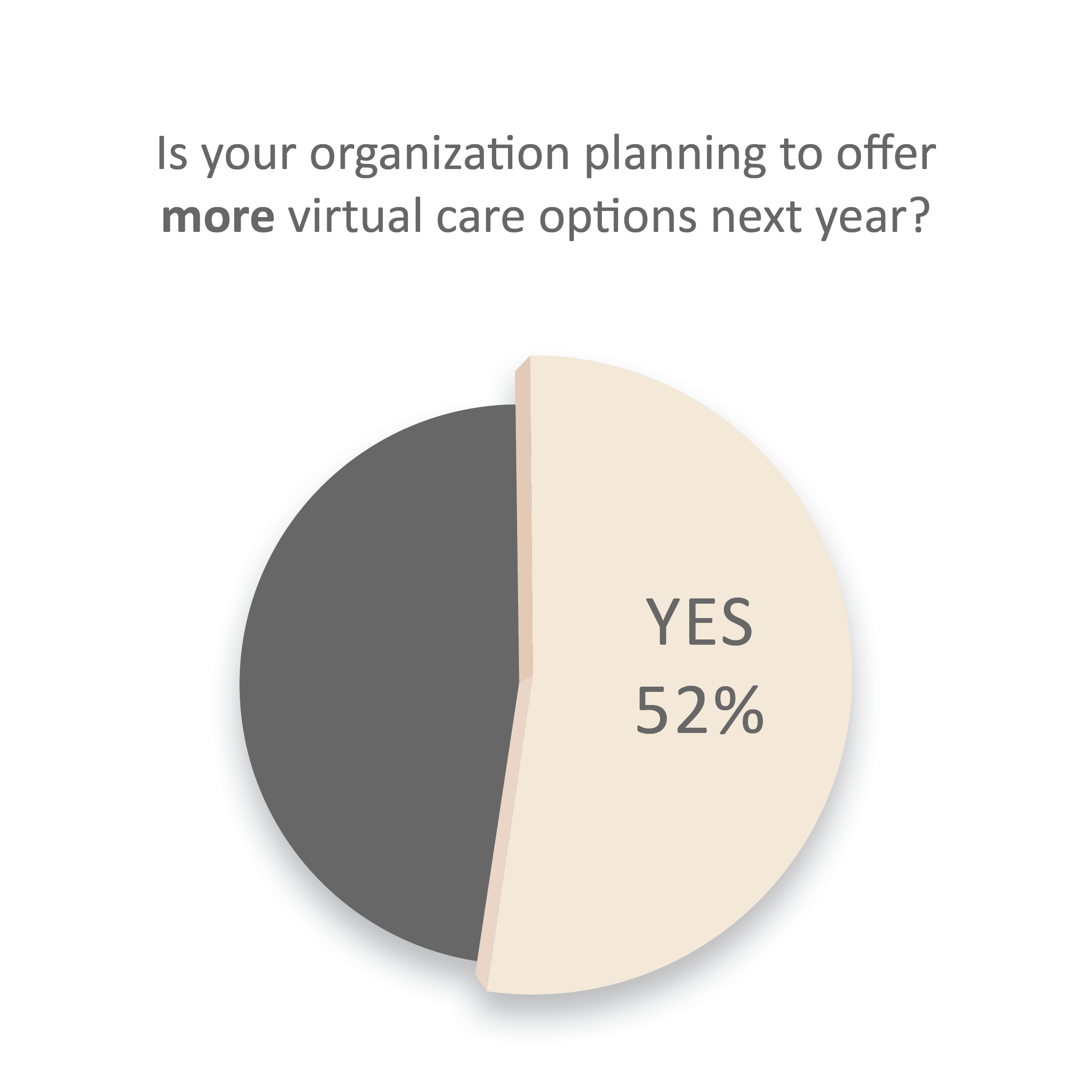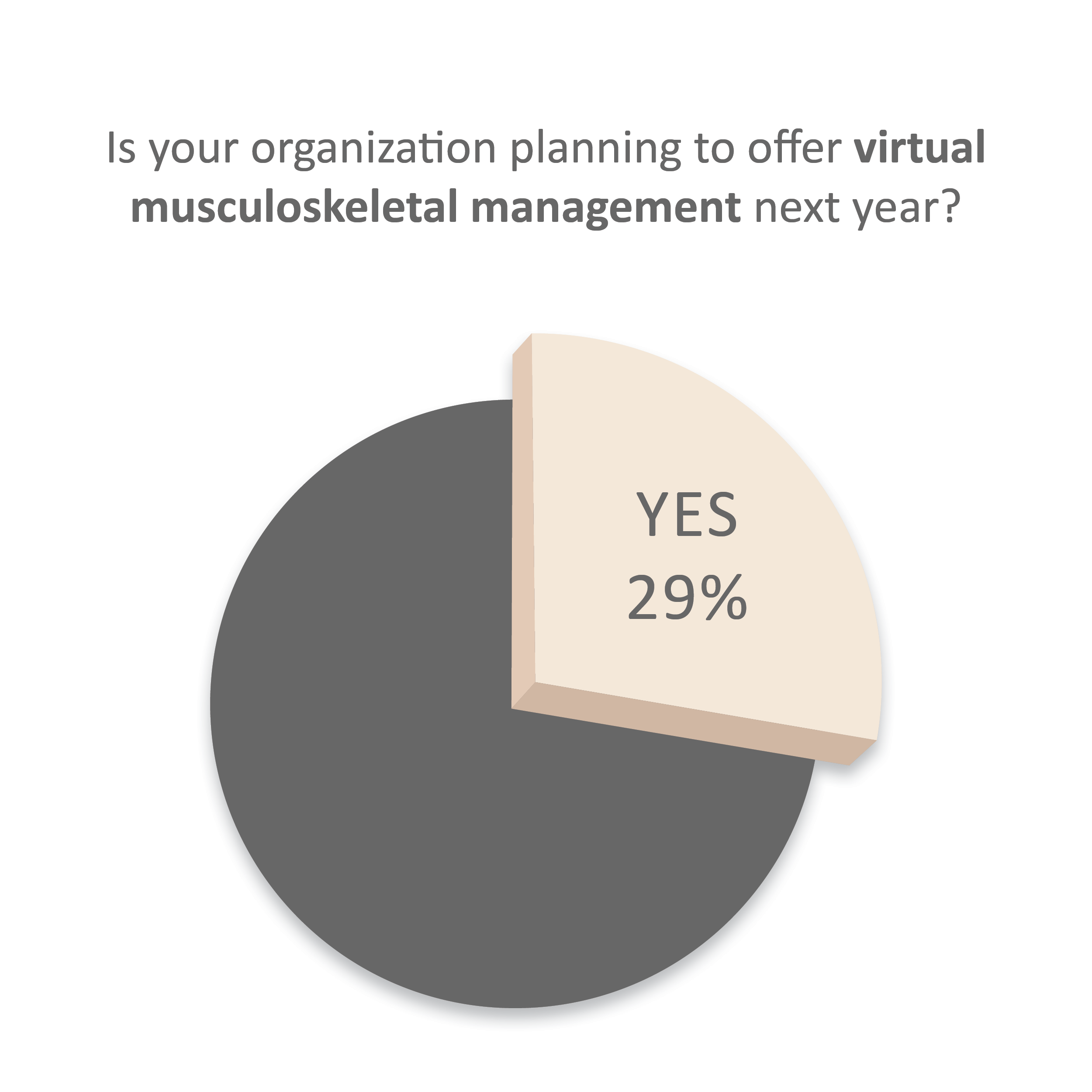 Laser Focus on Mental Health and Well-Being
This year, more than ever before, employers are recognizing the importance of supporting employees' mental health needs. More than 69% of organizations provide access to online mental health support services, and that number is expected to increase to 88% in 2021. Employers are also addressing cost barriers by reducing out-of-pocket costs for mental health services.
Savvy Primary Care Strategies
In 2021, 51% of organizations plan to have at least one advanced primary care strategy, like contracting directly with primary care providers. In mid-Michigan, SET SEG members are already taking advantage of this cutting-edge approach and receive efficient, cost-effective healthcare at the SET SEG Family Healthcare Center.
The SET SEG direct primary care model has improved the delivery of preventive services, chronic disease management, and mental health for over 2,000 school employees and their families. Click here to learn more.
Healthcare is Integral to Employee Retention
In 2021, we expect employees will weigh healthcare benefits more heavily when considering employment opportunities and innovative healthcare offerings will be an integral piece of employee satisfaction. When planning engagement and retention efforts, make sure to consider healthcare as an important component.